PART TWO: ECONOMIC ANTHROPOLOGY
Chapter 5: Economies and Economising (ETD)
Assignment
Your main assignment for this week is to devise a research project to investigate here in Cracow some aspect(s) of economic life with which you already have some familiarity from your home society. Be precise in formulating hypotheses and specifying the methods by which you would test them, and be sensitive to ethical issues, as well as to the social and political contexts in which these activities are taking place. Ask yourselves how your approach would compare with that which an economist might apply to the same phenomena.

After nearly a week in Cracow, most of you will be familiar by now with the city centre and the assortment of cafés and restaurants that it has to offer. But perhaps it's high time that you began to explore the suburbs. Let me make a suggestion to help you to get started. Fortunately our trams are still very cheap, so there is no problem in getting out there. You may not see as many pubs or places to eat as you are used to in your home countries, but I can assure you that the selection is much better than it used to be under communism. In those days the menus were simple and pretty uniform across the city, though the products were not always available due to shortages. Today there are no shortages and most items are much cheaper outside this tourist-oriented central zone. So, please go out and make some economic comparisons, and be sure to pay attention also to the different social contexts. After your meal, ask yourselves how you would weigh up the financial against other criteria before deciding whether or not you will visit that particular establishment again.

Alternatively, you might focus on forms of exchange, such as street markets, or you might compare how people here in Cracow set about renting an apartment, or buying a second hand car, with the way these markets work in your own countries. A copy of the local newspaper is all you need to get going. The question you should address at the end is 'do my results confirm the idea of 'economic man'?' This is an idea which Malinowski seems to have shared with English utilitarians, the idea that all human behaviour can be understood in terms of choices that maximise utility. But is this anything more than a tautology?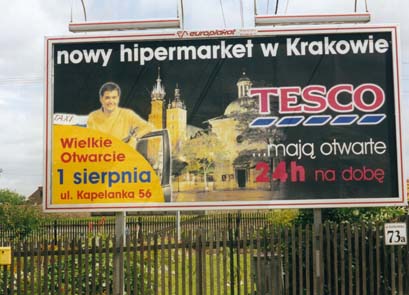 Figure 20: Advertisement for Cracow's latest superstore
'What I can't understand,' said Tom as they sat around the kitchen table at Maria's later that evening, 'is why I've not yet seen a single shopping mall in this city.'
Wlodek explained that the whole city was surrounded by new shopping developments, the latest of which was a Tesco superstore, due to open on 1st August. These new stores had already resulted in a major shift of orientation for residents of the city. Many of them hardly ever visited the centre, which apart from university people and a few others was now given over to tourists.
'That's just what's been happening to many British high streets,' said Ania. 'It's all driven by economics.'
'But it's the politicians who have to give their approval,' said Maria.
'Remember, no economy is ever really 'disembedded',' said Tom.
'I'm not so sure,' said Maria. 'People here were thrilled when communist controls were removed and it was natural for them to embrace the other extreme. Nowadays the forces of the 'free market' seem beyond all social control. For example, that new Tesco store will be open 24 hours a day, including Sundays, despite the protests of the church. It seems that we must be even more capitalist than the west. One of our lecturers made a study of what he called 'the market of prostitution'. It's amazing how many Polish girls were tempted to take up this work in the 1990s, in cities like Amsterdam or Rome. Our lecturer said that sex was a market commodity like any other, and it was all regulated by supply and demand.'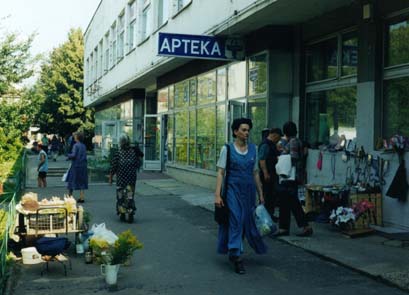 Figure 21: Pavement commerce in the suburbs