Discovering Social Anthropology in Galicia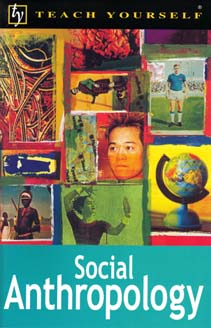 (Supplementary materials to Chris Hann: Teach Yourself Social Anthropology, London, 2000. This site published 28/09/00.
Synopsis
Social anthropology began as the science of the exotic and 'savage', but anthropologists have extended the range of their discipline to include the most 'advanced' societies, and everything in between. The materials made available are linked to the author's simultaneously published book Teach Yourself Social Anthropology (London, Hodder and Stoughton, 2000). They describe a seven week course in social anthropology at a summer school in the Polish city of Cracow. Postcommunist society is neither exotically strange nor reassuringly familiar to the participants, who learn to apply and deepen their knowledge in a variety of activities outside the classroom.
---
The text is available either as the HTML files linked below, or as a single large PDF format document available from the following link:
Download for Teach Yourself Anthropology as PDF (6.3MB file)

---
CONTENTS
Preface
PART ONE : INTRODUCTORY
Chapter 1 : What's in a Name?

Chapter 2 : History of Anthropology

Chapter 3 : Time and Space Coordinates

Chapter 4 : Doing Social Anthropology
PART TWO : ECONOMIC ANTHROPOLOGY
Chapter 5 : Economies and Economising

Chapter 6 : Work

Chapter 7 : Exchange

Chapter 8 : Property

Chapter 9 : Consumption
PART THREE : POLITICAL AND LEGAL ANTHROPOLOGY
Chapter 10 : Power and Legitimation

Chapter 11 : Societies and States

Chapter 12 : Conflict and Violence

Chapter 13 : Law and Order

Chapter 14 : Symbols and Ideologies
PART FOUR : RELIGION AND RITUAL
Chapter 15 : Magic, Science and Religion

Chapter 16 : Modes of Thought

Chapter 17 : Modes of Action

Chapter 18 : World Religions

Chapter 19 : Civil and Uncivil Religion
PART FIVE : KINSHIP AND ETHNICITY
Chapter 20 : Introduction to Kinship

Chapter 21 : Descent and Procreation

Chapter 22 : Sex and Marriage

Chapter 23 : Families and Households

Chapter 24 : Contingent and Primordial Identities
PART SIX : FIELDTRIP
Chapter 25-1 : Into Galicia

Chapter 25-2 : Skansen

Chapter 25-3 : Harvest

Chapter 25-4 : Fieldwork Puzzles

Chapter 25-5 : Synagogue

Chapter 25-6 : Bazar

Chapter 25-7 : History

Chapter 25-8 : City Tour

Chapter 25-9 : Ukraine

Chapter 25-10 : Border

Chapter 25-11 : Assumption
PART SEVEN: CONCLUSION AND EPILOGUE
Chapter 26 : Anthropological Education