Chapter 9: Consumption (DD)
It was Friday and there was no assignment. Instead the students were asked to prepare for an excursion the following day. Ania suggested going out for a Chinese meal, but then, still in the city centre, she and Tom stumbled by accident on a place offering 'Lemko pork cutlets'. 'I think it's a region to the south, somewhere up in the hills', said Tom. The food was served promptly by a waitress who said, in answer to Ania's question, that she was Ukrainian. 'This city is more international than you'd think,' said Tom, 'even if it's strange to be in a metropolis and not see any blacks. These dumplings are great.'
Later they paid another visit to Maria and Wlodek, who were both exhausted after working all day. It turned out they knew the Lemko-Ukrainian restaurant. Maria even knew their receipe for 'Ruthenian dumplings' and promised to make some with Ania.
In complete contrast to their glorious trip to Zakopane the previous weekend, this time the whole class travelled by tram eastwards beyond Maria's flat until they reached a gloomy suburb called Nowa Huta. 'It means New Furnace,' said Prof. Dylag, 'and there is no better place in this country to show you the folly of rapid industrialisation of the Stalinist variety. It was the sort of utopian socialism that was really more like a religion than a political doctrine. They designed the place without a church, but Bishop Karol Wojtyla led the mass movement that soon forced the communists to give way, and allow the construction of a 'church for the workers'.'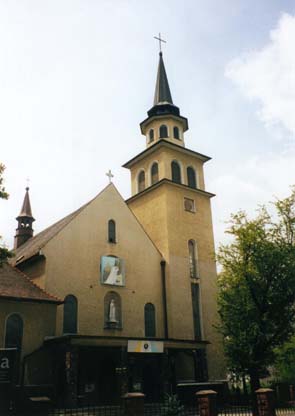 Figure 27: Maria's parish church, near Nowa Huta
They were only a tramride away from the old city centre, but it could have been another world. In a desolate central space, as large as the old town market but totally lacking its cosmopolitan bustle, a local social worker was waiting to greet them and answer questions.
'I suppose you could say I am a sort of anthropologist,' said this lady, who seemed to be an old friend of the Professor's. 'At any rate, I've been doing fieldwork on these estates for most of my life. I suppose you youngsters from the west have the usual romantic images of family life over here. You know that we have less than half the space per person that you are accustomed to, but instead of seeing this as an indicator of poverty, you think that our crowded housholds have preserved the intimacy and the unconditional reciprocity that you in the west have lost. Well, let me tell you that these conditions also breed all the usual urban pathologies, including alcoholism, suicide, and escalating divorce rates, and not even the Catholic church has been able to counter these trends.'
Ania was nonplussed by this torrent, and in paricular by the assumptions this social worker had made about the assumptions that she herself was likely to hold. She formulated a careful question about the role played by the Catholic church in social welfare. The social worker admitted, rather grudgingly, since she was clearly a rather secular person herself, that priests, nuns and many volunteer lay Catholics were all actively engaged. She disapproved of missionising interventions, but she conceded that the situation on these estates would be worse if the church were not so active.
'Imagine how you would conduct a fieldwork project in an urban setting like this,' said Dr. Dylagowa. This is not like the villages we saw last weekend where, after six months, you might expect to know every individual in the community, at least superficially, and even to be able to plot the great bulk of their interactions with their kin and neighbours. Perhaps twenty years ago, when everyone worked in the Lenin works, you might have been able to do the same for one of these blocks. But now these people work all over the city, that is, those that have jobs. Like any big city in the west, the estates and the societies to which they belong have become more anonymous. I'll bet lots of people here don't even know their immediate neighbours.'
Ania felt embarassed as the social worker then escorted them around one tiny flat. Eyes fixed mostly on the floor, she missed all the items of decoration in the kitchen and bedrooms, to which Dr. Dylagowa drew the group's attention afterwards. 'Of course, some people just leave their flats in exactly the condition they find them,' said their teacher, 'but there were always plenty of people on this estate determined to show that they were not simply socialist proletarians, that there was more to their social identity than this. Marx and Engels were prominently represented out in the public space, but don't imagine that their faces were anywhere to be found inside people's flats. In the survey of wall decoration that I carried out here for one of my undergraduate projects, it was a close run thing between the Blessed Virgin of Jasna Gora at Czestochowa and Kazimierz Deyna, the late captain of the Polish national football team!'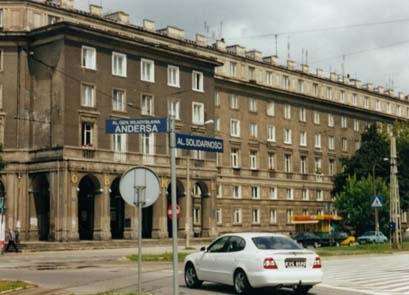 Figure 28: Nowa Huta: Stalinist architecture, with postcommunist street names.